Enjoy the benefits of Co-working In Maidstone, from Just £7 a day.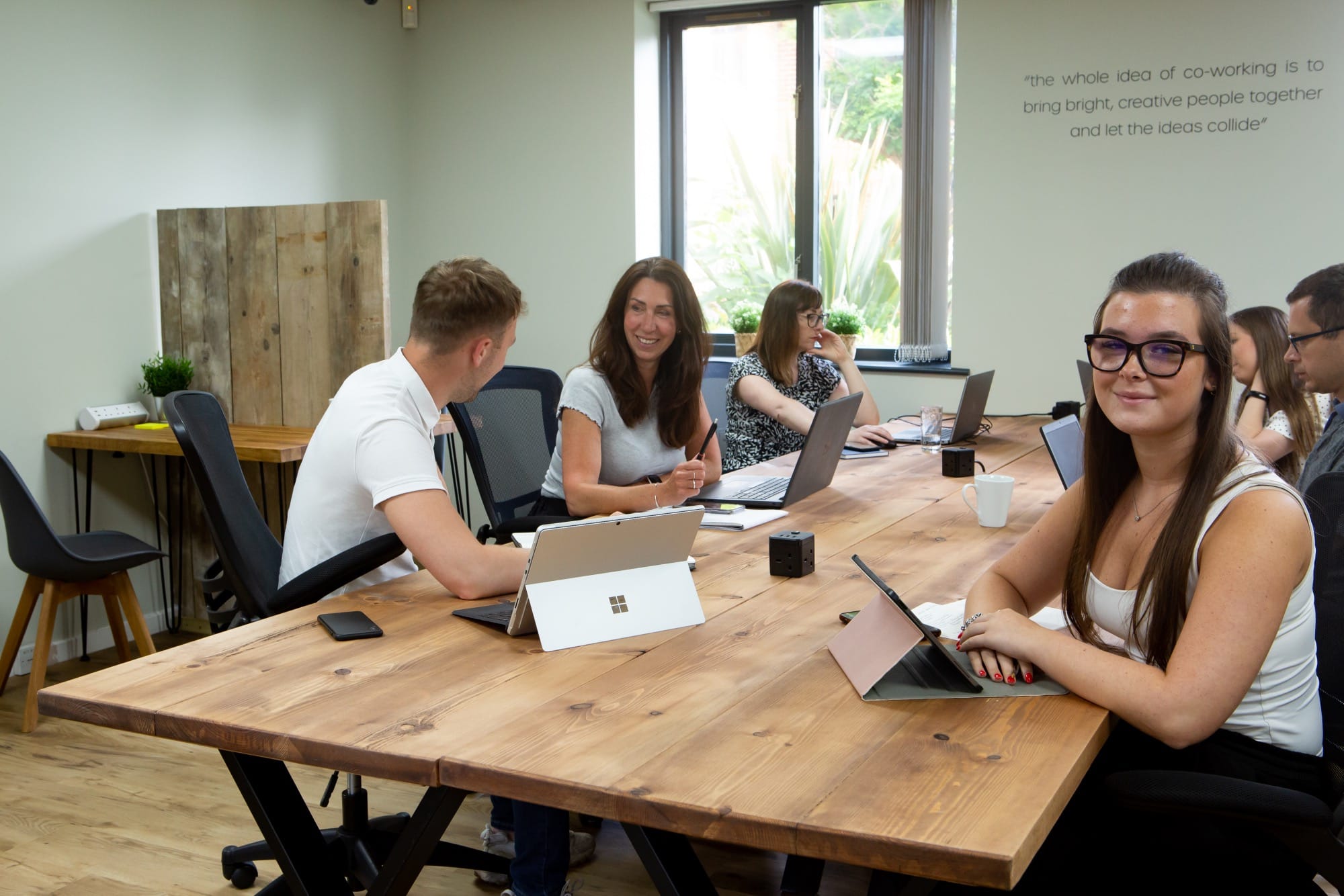 A modern and intimate workspace
Hot desks and office space
Unity Co-working in Maidstone is the perfect choice for those looking for an alternative option to working at home. A homely atmosphere, with the flexibility to come and go, this space offers you an efficient workspace with the buzz and amenities of office life, allowing you to thrive off other members knowledge and experience and interact socially.